Dmitry Yablonsky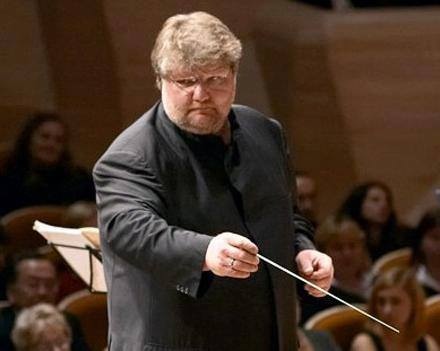 Grammy nominated conductor, cellist and conductor Dmitry Yablonksy was born in Moscow into a musical family. He began playing the cello when he was 5 years old and was accepted to the Central Music School for gifted children. At the age of 9 he gave his orchestral debut playing Haydn's cello concerto.
Since then, his career hd taken him to the most important stages in the world, such as the Carnegie Hall, La Scala, Moscow Great Hall, St. Petersburg Philharmonic Hall, Taiwan National Hall, Teatre Mogador, Cite de la Musique, Louvre, among others.
He regularly plays with important artists as Boris Berezovsky, Vadim Repin, Shlomo Mintz, Itamar Golan, Yuri Bashmet, and has collaborated with artists as Monserrat Caballé, Roberto Alagna, Olga Borodina, … He played Mº Penderecki's Cello concerto with the composer at the podium.
He has also an important career as Conductor that begun in Camerino (Italy), where he had his first opportunity to conduct an orchestra. He was 26 years old and since then, has collaborated with many important orchestras as the Royal Philharmonic Orchestra, Moscow Philharmonic Orchestra (principal guest conductor 2000-2004), Novoya Rossiya (Principal Guest Conductor 2012- ), Israel Symphony Orchestra, Jerusalem Symphony Orchestra, Belgian National Orchestra, Antwerpen Orchestra, North Netherlands Orchestra, Maastricht Orchestra, Russian State Orchestra, Orchestre National d'Ile de France, Taiwan National Orchestra, Catania Opera Orchestra, Holland Symphonia, Bologna Chamber Orchestra, Ofunam (México), etc..
Danielle Akta

 An active soloist from an early age, Danielle performed with the Moscow Virtuosi & Vladimir Spivakov, the Israel Philharmonic, the Israel Symphony Rishon LeZion, the Jerusalem Symphony, Israel Netanya Kibbutz, the Israel Sinfonietta Beer-Sheba, and the Ashdod Symphony.
Future engagements include concerts with the Moscow Virtuosi, a USA tour with the Jerusalem Symphony, an Israel tour with the Georgian Chamber Orchestra Ingolstadt, concerts at the Trans-Siberian Arts Festival under Vadim Repin, and recitals at the AIPAC Conference 2016 in Washington D.C.
Winner of the competitions FLAME Int. Paris 2014, Muse Int. Athens 2014 & 2015 and the Israeli National Cello Competition 2013. Recipient of the AICF Scholarships with distinction, she performed at Lincoln Center in the AICF 75th Gala event hosted by Itzhak Perlman. She was also awarded the Zfunot Tarbut scholarship for Outstanding Young Musician. Danielle is supported by the Vladimir Spivakov Int. Charity Foundation.
Fahard Badalbayli
Farhad Badalbe
yli,  Professor and Rector of Baku Music Academy named after Uzeyir Hajibeyov, was born in 1947 in Baku, Azerbaijan. Got Bachelor degree at Azerbaijan State Conservatory and Master degree at Moscow State Conservatory named after Peter Tchaikovsky, in 1967-1968, was the winner of International Piano Competitions in Prague and Vianne da Motta Piano competition Lisbon, Portugal.
Winner of many international competitions, Smetana in Chahoslovakia and Vianna Da Motta in Portugal just to name a few, he has performed all over the world in places as Carnegie Hall, London with Royal Philharmonic Orchestra and many more. Mr. Badalbeyli has recorded for Melodiya and Naxos lebels where music of Azerbaijani composers and his own with the Royal Philharmonic Orchestra released on 2012 .
Among many prizes and honors, he has been awarded The Order of Chevalier of Literature and Art of France, People's Artist of USSR, Member of Azerbaijan Culture Friends Foundation and many more. Since 2009 Mr. Badalbeyli is an Artistic Director of Gabala International Music Festival.
Jerusalem Symphony Orchestra
The Jerusalem S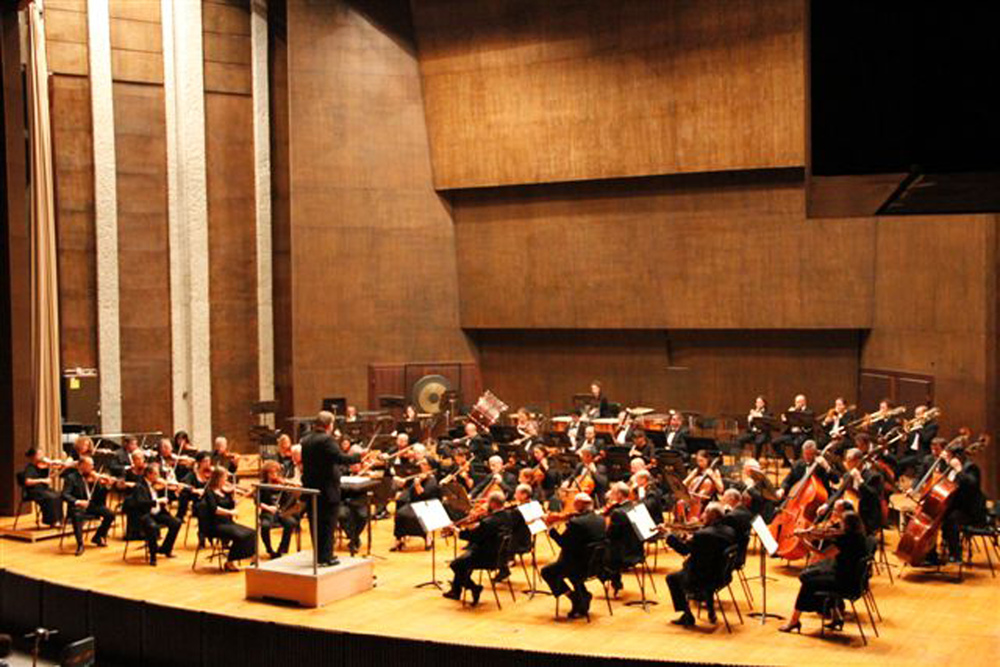 ymphony Orchestra, IBA was founded as the Palestine Broadcasting Service Orchestra in the late 1930s. In 1948 it became the national radio orchestra and was known as the "Kol Israel Orchestra". In the 1970s, the orchestra was expanded into the Jerusalem Symphony Orchestra, Israel Broadcasting Authority. As a radio symphony orchestra, the majority of the concerts which the orchestra holds at its resident hall – the Henry Crown Auditorium – are being recorded and broadcasted over IBA's Kol Hamusika station.
The current Music Director of the JSO is Maestro Frédéric Chaslin. The orchestra has had seven musical directors hitherto: Mendi Rodan, Lukas Foss, Gary Bertini, Lawrence Foster and David Shallon. At the end of the 2009-2010 Season Maestro Leon Botstein stepped down after seven years of service as Music Director. Maestro Botstein presently continues his work with the JSO as a Laureate Conductor.
The orchestra maintains a varied repertoire which ranges from the Baroque and the Classical periods through the Romantic period, extending to contemporary composers, many of whom have received their Israeli premières with the JSO. The orchestra was the first Israeli Orchestra to perform the works of renowned composers such as Sofia Gubaidolina, Henry Dutilleux, Alfred Schnittke and others. Since its inception the Jerusalem Symphony Orchestra has consistently encouraged Israeli composers by commissioning and performing their works.
The Jerusalem Symphony Orchestra

Dmitry Yablonsky, conductor & soloist
Fahard Badalbayli, piano
Daniele Akta, cello

Tour repertoire:

 Brahms Symphony nr. 2
Rachmaninov Symphony nr. 2
Glinka "Ruslan and Ludmila" Overture
Tchaikovsky – Polonaise from "Onegin"
Prokofiev Piano Concerto nr. 1
Saint Saens Cello Concerto No. 1, Op. 33 A Minor
A. Tchaikovsky – The Khojaly Requiem (2012)
SCHEDULE OF CONCERTS
USA TOUR
February – March 2016
February 23 – St. Augustine, FL
Tchaikovsky – Requiem / Prokofiev – Piano concerto #1 (Farhad Badalbeyli soloist) / Rachmaninoff – Symphony #2
February 24 – Daytona Beach, FL  
 Tchaikovsky – Requiem /  Saint-Saens – Cello Concerto (D. Yablonsky soloist) /  Brahms – Symphony #2
February 25 – Ft. Lauderdale, FL
 Glinka – Ruslan & Ludmila Overture / Tchaikovsky – Polonaise from Eugene Onegin / Prokofiev – Piano Concerto #1 (F. Badalbeyli soloist) / Rachmaninoff – Symphony #2
 Brahms – Symphony #2 / Rachmaninoff – Symphony #2
February 28 – West Palm Beach, FL
Tchaikovsky – Requiem / Prokofiev – Piano concerto #1,(F. Badalbeyli soloist)
 Rachmaninoff – Symphony #2
 Tchaikovsky – Requiem / Saint-Saens – Cello Concerto (D. Akta soloist) / Rachmaninoff – Symphony #2
 Tchaikovsky – Requiem /  Saint-Saens – Cello Concerto (D. Akta soloist) / Rachmaninoff – Symphony #2
 Tchaikovsky – Requiem / Saint-Saens – Cello Concerto (D. Akta soloist) / Brahms – Symphony #2
 Tchaikovsky – Requiem / Saint-Saens – Cello Concerto (D. Akta soloist)/ Rachmaninoff – Symphony #2
 Tchaikovsky – Requiem / Saint-Saens – Cello Concerto (D. Akta soloist) / Rachmaninoff – Symphony #2
 Tchaikovsky – Requiem / Saint-Saens – Cello Concerto (D. Akta soloist) / Rachmaninoff – Symphony #2
 Tchaikovsky – Requiem / Prokofiev – Piano concerto #1 (F. Badalbeyli soloist) / Rachmaninoff – Symphony #2
 Tchaikovsky – Requiem / Saint-Saens – Cello Concerto (D. Akta soloist) / Rachmaninoff – Symphony #2
March l2 – Brookville, Long lsland
 Tchaikovsky – Requiem / Saint-Saens – Cello Concerto (D. Akta soloist) / Brahms – Symphony #2
 Tchaikovsky – Requiem / Saint-Saens – Cello Concerto (D. Akta soloist) / Rachmaninoff – Symphony #2
 Tchaikovsky – Requiem / Saint-Saens – Cello Concerto (D. Akta soloist) / Rachmaninoff – Symphony #2
 Tchaikovsky – Requiem / Saint-Saens – Cello Concerto (D. Akta soloist) / Rachmaninoff – Symphony #2