https://belenalonsomanagement.com/wp-content/uploads/2017/05/Julio-Resende-por-Antonio-Muñoz-Molina-El-País.png
855
1096
BA Management
https://belenalonsomanagement.com/wp-content/uploads/2023/05/Logo-Belen-Alonso-Management-2.png
BA Management
2017-05-21 09:57:38
2017-05-21 09:57:38
Sobre Júlio Resende, por Antonio Muñoz Molina en "El País"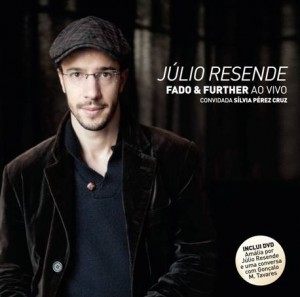 Júlio Resende will present his new CD, to be released on November 6th,  at Centro Cultural de Belém in Lisbon, November 28th.

Special guests: Silvia Pérez Cruz and Moreno Veloso.
The portuguese pianist's new record becomes available worldwide in stores and digital platforms on the same day he closes his international tour in Tokyo, Japan.
"Fado & Further", a Valentim de Carvalho release, consists of live excerpts from concerts performed by Júlio Resende between 2014 and 2015, while touring in support of his previous work – "Amália por Júlio Resende", rated 5 "Choc-Disc" stars by prestigious magazine CLASSICA – FRANCE.
Being a two-parted album, the first half brings us a solo performance by the pianist, who presents new takes on the Fado songbook, alongside an original piece and a traditional hispanic song; the second part brings along the charming Sílvia Pérez Cruz – who began her collaboration with Júlio Resende in a sold-out show at the Fundação Calouste Gulbenkian, in Lisbon and is considered by critics and the public "Spain's best singer right now".
"Júlio Resende – Ao Vivo – Fado & Further" also includes an intense and unexpected preface by actress "Sandra Barata Belo"!
Júlio Resende embraced the heritage of Carlos Paredes and Amália Rodrigues and from his fingertips sprang a new approach to Fado. For this new record, Valentim de Carvalho decided to produce a special first edition which includes a surprising live DVD called "Amália por Júlio Resende e uma conversa com Gonçalo M. Tavares" ("Amália by Júlio Resende and a conversation with Gonçalo M. Tavares").
After having sold out venues in Dili and Tokyo, the pianist's next destination is Paris, where he will perform at the JazzyColors Festival before returning to Portugal to present his new record.The "Fado & Further" concerts are scheduled for November 27th at the Auditório Municipal de Olhão, in Algarve and November 28th at the Grande Auditório do Centro Cultural de Belém, in Lisbon.
Along with Sílvia Pérez Cruz, Júlio Resende will also be joined on stage by the great brazilian singer-songwriter Moreno Veloso, musical heir to one of the greatest brazilian icons – his father Caetano Veloso.
http://madeinportugalmusica.pt/reportagem-julio-resende-apresentou-fado-further-no-ccb/
https://belenalonsomanagement.com/wp-content/uploads/2015/10/Júlio-Resende-new-CD.jpg
454
458
BA Management
https://belenalonsomanagement.com/wp-content/uploads/2023/05/Logo-Belen-Alonso-Management-2.png
BA Management
2015-10-08 19:33:26
2018-05-25 11:29:09
"Fado & Further", Júlio Resende's launch of new CD
It is already available the first video of Júlio Resende with the wonderful spanish singer Silvia Pérez Cruz, in Grand Auditorium of Gulbenkian. Who was not there because the concert had sold out, now has a second chance. We look forward to your reaction "Júlio Resende Fado & Further with Sílvia Pérez Cruz and Gisela John".
https://belenalonsomanagement.com/wp-content/uploads/2015/01/2015-01-05-fadofurther.jpg
260
638
BA Management
https://belenalonsomanagement.com/wp-content/uploads/2023/05/Logo-Belen-Alonso-Management-2.png
BA Management
2015-01-22 11:57:34
2018-05-25 11:29:19
Júlio Resende: New video with Silvia Pérez Cruz