ALEXANDRA SEGAL
First prize winner of the George Enescu International Piano Competition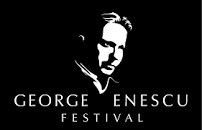 Alexandra Segal representing Israel won the First Prize of the Piano Section of the George Enescu International Competition 2022, at the end of a Final in which she performed Concerto no. 3 in C major Op. 26 by Serghei Prokofiev, accompanied by the George Enescu Philharmonic Orchestra, conducted by Kensho Watanabe.
The II and III prizes were awarded to pianists George Todică (Romania) and Chun Lam U (Hong Kong, China).
The first prize of the 2022 George Enescu International Competition is worth 15,000 euros, the second prize 10,000 euros, and the third prize 5,000 euros. Also, the winner of the 2022 Enescu Competition has the opportunity to perform in the 2023 and 2024 editions of the George Enescu International Festival and Competition, as well as in concerts organized during the Romanian Philharmonic seasons. The 2022 Enescu Competition trophies, given to the three young violinists, are made of glass and bear the signature of the artist Iulia Năstase.